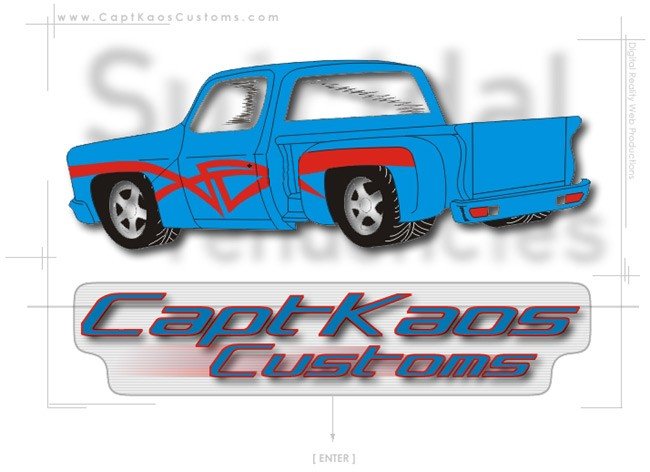 CaptKaos' Suicidal Tendencies


Started 1-26-2000
If you have any questions,comments or suggestions email me...

COPYRIGHT NOTICE. Copyright © 1988 Chris G. Lucas. All rights reserved.

Product and company names mentioned herein may be the trademarks of their respective owners.

Any rights not expressly granted herein are reserved.

ALL drawn images are copywritten by the owner of this site.

Duplication and distribution is not allowed inless given permisson by owner.